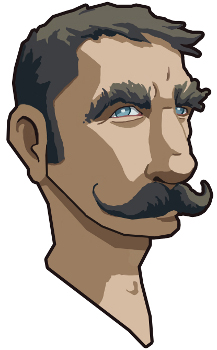 Leiningen
for automating Clojure projects without setting your hair on fire
---
Leiningen is the easiest way to use Clojure. With a focus on project automation and declarative configuration, it gets out of your way and lets you focus on your code.
(

defproject leiningen.org 

"1.0.0"


  

:description

 

"Generate static HTML for http://leiningen.org"


  

:dependencies

 [[enlive 

"1.0.1"

]
                 [cheshire 

"4.0.0"

]
                 [org.markdownj/markdownj 

"0.3.0-1.0.2b4"

]]
  

:main

 leiningen.web

)
---
Install
It's easy to install by hand:
Download the lein script (or on Windows lein.bat)
Place it on your $PATH where your shell can find it (eg. ~/bin)
Set it to be executable (chmod a+x ~/bin/lein)
You can check your package manager as well, but we strongly recommend version 2.x. (Read about upgrading from 1.x.)
---
Documentation
---
Community
Leiningen is the most active open-source Clojure project. We welcome potential contributors and do our best to try to make it easy to help out.
Discussion occurs primarily in the #leiningen channel on Freenode, but there is also a mailing list. To join the mailing list, email leiningen@librelist.org. The same address is used for posting once you've joined. Issues should be reported on the GitHub issue tracker. Simpler issues appropriate for first-time contributors looking to help out are tagged "newbie".
Periodically the community is surveyed. The latest edition recently had its results published.
Contributors who have had a single patch accepted may request commit rights on the mailing list or in IRC as well as a free sticker.
---